Lucille Jensen Book Club
The Book club meets the second Tuesday of each month at 2 pm in the library's Iowa Room
All are welcome!
Current selection:
The Things We Could 't Say by Diet Eman & James Schaap.
JOIN the discussion on June 8th at 2pm.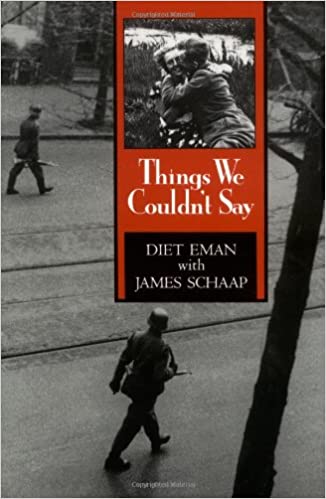 Things We Couldn't Say is the true story of Diet Eman, a young Dutch woman who, with her fiance, Hein Sietsma, risked everything to rescue imperiled Jews in Nazi-occupied Holland during World War II. Throughout the years that Diet and Hein aided the Resistance--work that would cost Diet her freedom and Hein his life--their courageous effort ultimately saved hundreds of Dutch Jews.
Things We Couldn't Say tells an unforgettable story of heroism, faith, and--above all--love.